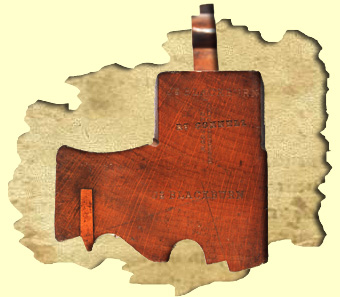 Although you can obviously satisfy all your tool oriented cravings by contacting Tony Murland Antique Tools, there are a number of you whose fidelity is open to question. In a spirit of goodwill therefore, we are able to provide you with links to some of the other websites scattered around the internet. We hope that you find these useful.
For very rare ivory and engineer rule – take a look.
Thousands of rare tools and books, catalogues etc from Martin J Donnelly
All sorts of topics, forums and information for the woodworking enthusiast.
The largest Canadian antique tool supplier. This site is geared to the collectors and/or users of Antique Tools
A great place for fine quality tools in the United States and also for interesting tool information
Galoot's Progress, an eclectic site offering, among other features, a field guide to the Millers Falls Type 1 planes, selections from the 1942 Disston handsaw catalogue, primers on bench planes, handsaws, and eggbeater drills and an orientation to the 'Galoot' handtool woodworking subculture as embodied by the 'OldTools' email list
AntiqueArts is the finest Antiques Mall on the internet. Our dealers have been enjoying over 9 million hits per month. We have the largest colour catalogue of art and antiques on the web with over 25,000 high end antiques
Completely upgraded and well worth a visit
The Society for the Preservation and Study of American Wooden Planes
British Master Carver at the top of his field in design and technique. His clients include Kensington Palace, Pope John Paul II and the Getty family
The online place to learn about the tools and trades that made America
Fantastic collection of French Tools
An information page for beginners at woodcarving linked to the woodcarving courses on offer at Lichfield college in Staffordshire, UK. Hosted by Anthony Cadwallader
Traditional woodworking resources on the web
A worldwide market place for Americana
Log home kits, and log home designs by LumberJackHomes.com
The Ultimate World of Fine Woodworking From the Hobbyist to the Master Woodworker